How to Tell if You Have Bed Bugs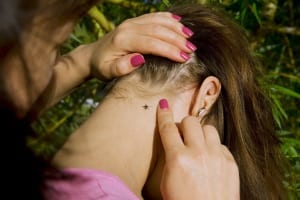 If you're waking up with red, hive-like bite marks on your body and you're noticing dark spots on your mattress, you may have to face an unpleasant reality: bed bugs. These pests are more than just an annoyance. They can cause itchy, irritated bed bugs bites that can become infected.
By uncovering answers to the following questions, you can confirm whether you have an infestation and get help with bed bugs control.
Do you have unexplained bites?
If you're seeing little red bites on your skin and you can't uncover the cause, they may well be from bed bugs. It's rare to actually see bed bugs, since they emerge while you're sleeping and only for short periods of time.
You're also unlikely to feel the bite until later, making it harder to identify the culprit. And even most doctors can't tell with certainty that a bite came from a bed bug. Bed bug bites can resemble those of other insects, including spiders and mosquitoes.
Bed bug bites will appear as red, itchy welts, typically on your upper body including shoulders and arms. The bites often appear in a straight line.
Do you have signs of an infestation?
Bed bugs are small and difficult to spot, and they're excellent at hiding. But it is possible for your home to become infested with bed bugs in winter. With a little sleuthing, you can determine if you have them. Since bed bugs feed on mammals, you'll want to inspect any places you use for sleeping or sitting.
Bed bugs create large amounts of waste, which will appear as dark spots on  your mattress. You also may find dark spots inside your mattress, in your box springs or in bed linens. Be sure to check everywhere the pests can hide, including inside and near the mattress, in curtains and in nearby furniture. Wall cracks, moldings and flooring also can harbor bed bugs.
Can you catch bed bugs red-handed?
By keeping a flashlight beside your bed and turning it on an hour or so before the sun comes up, you may be able to spot bed bugs. This is the time the pests usually bite, but if you move too much, they'll return to their hiding spots. Watch your sheets carefully for any movement indicating the presence of bed bugs.
Ridding your home of bed bugs
If you confirm that you do have an infestation of bed bugs in New Jersey, don't attempt to eliminate them on your own. To ensure that bed bugs are gone for good, contact the professionals at Bug Guardian Pest Prevention for quick and effective bed bug control.