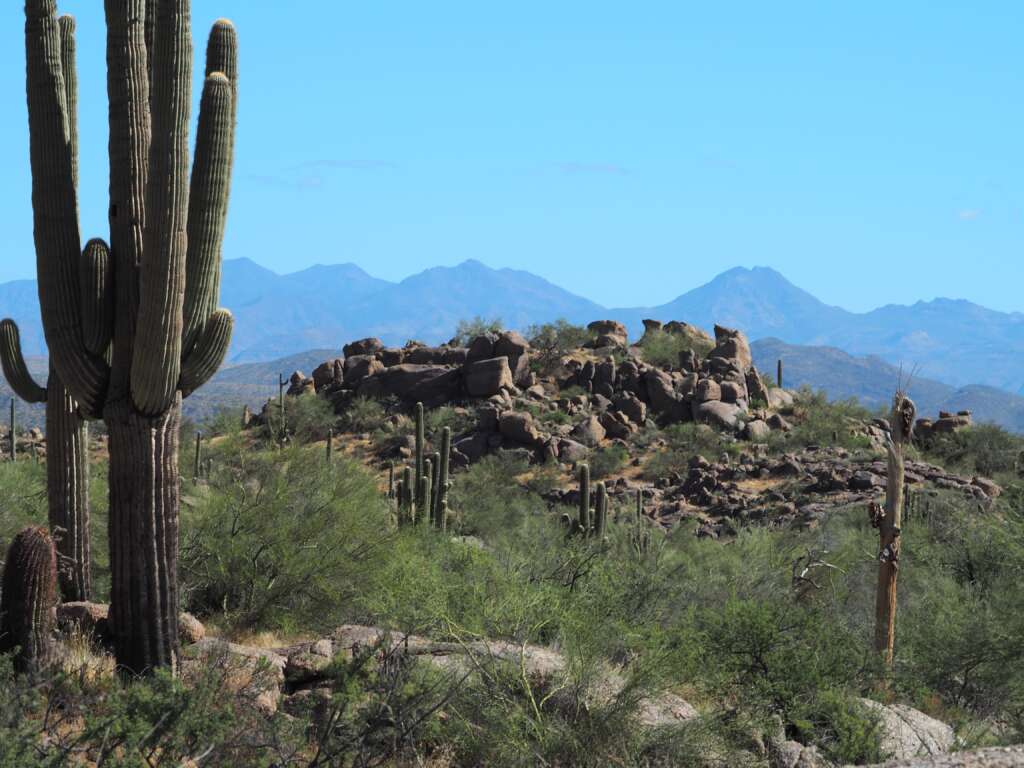 Welcome to Granite Mountain
Granite Mountain Ranch in Scottsdale, Arizona is not only home to beautiful homes and horse properties, but also a gateway to outstanding hiking at the Granite Mountain Trailhead and McDowell Sonoran Conservancy. As a prime example of the beauty of the desert, residents of Granite Mountain take protecting and enjoying nature very seriously.
While there is much beauty to be found in the Granite Mountain area, being so close to nature goes hand in hand with being close to the critters and wildlife of the desert. Like much of Arizona, pest control in Granite Mountain is essential considering the most notorious pest in the region, the bark scorpion, calls this area home.
However, like many Scottsdale neighborhoods, Granite Mountain pests are not limited to scorpions. Roof rats, rodents, termites, spiders, and other invasive pests need to be properly eradicated and controlled for homes to remain pest free.
Bug Guardian Pest Control understands pests in Granite Mountain, and has developed unique, environmentally responsible pest control programs to solve your Granite Mountain pest problems.
We don't rest until we've eliminated your last pest. With 6 days a week service (closed on Sunday, same day service in most cases), and because of our "100% Satisfaction guarantee", what do you have to lose except invasive pest issues?
Scorpions in Granite Mountain
One of the most common pests in Scottsdale and Granite Mountain is the Bark Scorpion. Bark Scorpions are known as the most venomous scorpions in North America, with scorpion stings potentially having serious medical consequences. If you come across multiple bark scorpions in your Granite Mountain home, there is a good chance you have a scorpion infestation.
Immediate action should be taken to eliminate the threat and prevent scorpions from returning. Removing bark scorpions from your Granite Mountain property is only the first step. A proper scorpion seal as well as ongoing preventative measures around your property will help keep scorpions at bay.
Granite Mountain Pest Control
Scorpions aren't the only pest you need to be worried about, as roof rats, ants, spiders, and even roaches can make their home in Scottsdale and Granite Mountain as well. This is still the desert, and with all the beauty Arizona has to offer, we still have to deal with the pests that occupy it.
Our Granite Mountain pest control program starts with a detailed inspection of your residential or commercial property. Not all pest problems are the same and some can require unique strategies in order to get the problem under control. This is why communication with you, the customer, is so important to us.
In speaking with you about the types of pests and sighting locations, as well as completing a visual survey of potential problem areas on your property, your highly trained technician will then develop a customized plan of attack based on the specific needs for your Granite Mountain home.
Through pest eradication techniques such as home seals, chemical applications, and access barriers, you can trust Bug Guardian with your pest prevention needs in the 85262.
Granite Mountain Pest Control Services:
CALL NOW! Start enjoying your Granite Mountain, 85262 property again with the peace of mind knowing Bug Guardian Pest Control has you, your family, and your investment protected from pests.