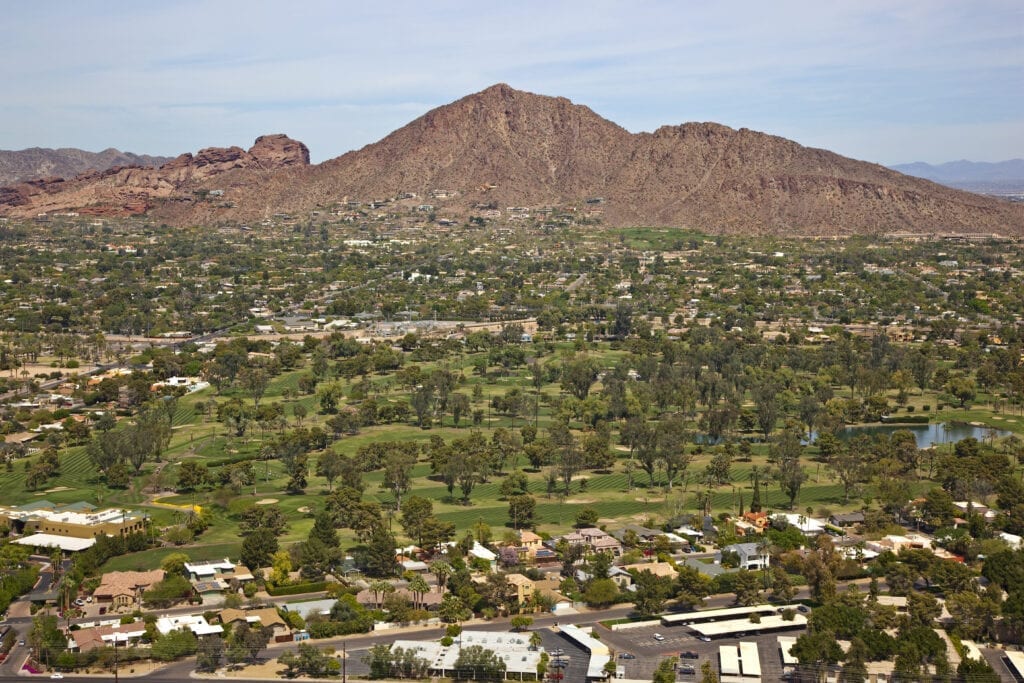 Welcome to Arcadia
Arcadia, Arizona is not only home to prime real estate, beautiful homes, and breathtaking views of Camelback Mountain. Arcadia is known as one of the most luxurious neighborhoods in Phoenix, AZ. However, like many Arizona towns and cities, Arcadia is also home to a wide array of Arizona pests including, but not limited to, roof rats, scorpions, rodents, termites, spiders, and more…
Bug Guardian Pest Control understands pests in Arcadia, and has developed unique, environmentally responsible pest control programs to solve your Arcadia pest problems.
We don't rest until we've eliminated your last pest. With 6 days a week service (closed on Sunday, same day service in most cases), and because of our "100% Satisfaction guarantee", what do you have to lose except invasive pest issues?
Roof Rat Invasion
The area of the Valley that would become known as Arcadia was established as a collection of citrus fruit orchards, which performed extremely well due to the fertile soil to the south of Camelback Mountain. As the Phoenix area grew, the value of this lush land was recognized and parcels of land for home building began being sold. Over time, the neighborhood grew to become some of the most sought-after real estate in the Valley.
Around 2001, the city of Phoenix began to receive increasing complaints of rats in the Arcadia neighborhood, and by 2002 it was recognized as a significantly growing problem. Arcadia was the perfect spot to incubate a roof rat problem, with the citrus fruit trees providing an excellent and plentiful source of food and water. Due to their reproductive rates, within a decade roof rats were found throughout the Valley.1
The exact source of the roof rats' origination in the area is unknown, but it is suspected they were introduced through the transfer of fruit trees to the region. With a rich history as an original & prolific citrus farming area, it makes sense that the roof rat problem was first noticed in Arcadia.
Signs of Roof Rats in Arcadia
While citrus fruit may provide sustenance for a variety of animals in the Valley, there is a tell-tale sign that a roof rat has been helping itself. If you notice quarter-sized holes in the fruit on your property, with the core hollowed out, this is direct evidence of roof rats.
As their name suggests, roof rats prefer to be aerial. They spend the majority of their life above ground. They can often be found in home roofs and attics, and will use trees, shrubs, fences or power lines to travel. If you notice damage to your eaves or inside your attic, roof rats may be the culprit.
Spotting a Roof Rat in Arcadia
Roof rats often measure up to 9 inches in length, with colors varying from white to dark grey. They have pointed noses, hairless ears and tails; you'll notice black scales along their tail. They are stubborn creatures too, and will often avoid new objects in their environment for days, making them difficult to trap.
What makes roof rats such a problem for Arcadia, is their reproductive rate. One litter can contain up to 8 offspring, and they may breed up to 5 times a year.  Through generations in a given year, this can result in thousands of rats, all beginning from a single female.
Arcadia Pest Control
Roof rats aren't the only pest you need to be worried about, as scorpions, ants, spiders, and even roaches can make their home in Arcadia as well. This is still the desert, and with all the beauty Arizona has to offer, we still have to deal with the pests that occupy it.
Our Arcadia pest control program starts with a detailed inspection of your residential or commercial property. Not all pest problems are the same and some can require unique strategies in order to get the problem under control. This is why communication with you, the customer, is so important to us.
In speaking with you about the types of pests and sighting locations, as well as completing a visual survey of potential problem areas on your property, your highly trained technician will then develop a customized plan of attack based on the specific needs for your Arcadia home.
Through pest eradication techniques such as home seals, chemical applications, and access barriers, you can trust Bug Guardian with your pest prevention needs in Arcadia.
Arcadia Pest Control Services:
CALL NOW! Start enjoying your Arcadia property again with the peace of mind knowing Bug Guardian Pest Control has you, your family, and your investment protected from pests.
1. Meed, David. "Holes In Your Citrus? Here's the Likely Culprit" Arizona Report, 7 Feb. 2018. https://arizonareport.com/roof-rats-phoenix-arcadia/. Accessed 15 Sept. 2020.