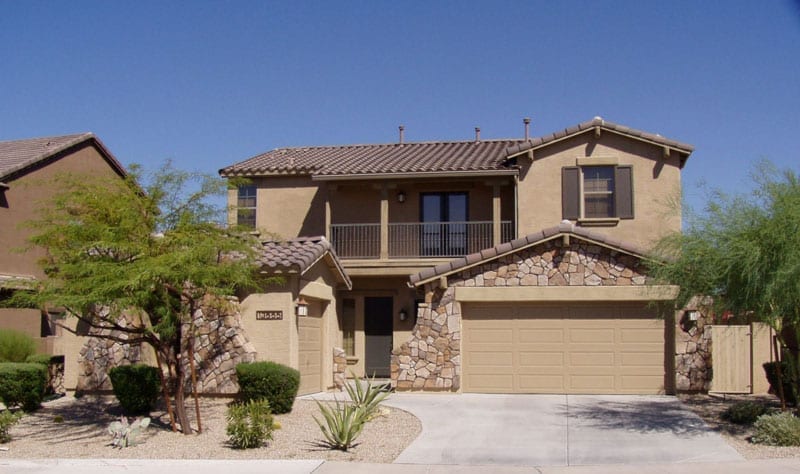 Phoenix Pest Control for the 2021 New Year
Considering the year we endured in 2020, you'll want to ensure you begin 2021 with a positive start. If you are a home or business owner, Phoenix pests are always a threat if you are not properly prepared. The winter months are a great time to begin planning for your home or business property and any projects or services you may need. Many pests, like scorpions, mosquitoes, and ants, begin to emerge from their hibernation and begin traversing to breed and feed in Spring. Make sure you are ready for the change in weather and any potential Phoenix pests with the appropriate pest control plan in 2021.
As the temperatures begin to rise in 2021, it signals to Phoenix pests to begin looking for mates to breed. These pests will also be on the lookout for additional food in order to support the energy needed to fuel this increased activity, as well as replenish energy reserves lost over the cooler months. This is when you'll begin noticing pests migrating onto your property and into your home or business. This is where barrier applications help to deter pests from entering your property, and should be maintained year round.
Sealing Your Phoenix Home in 2021
A home seal, like a scorpion seal, will help prevent pests from entering your home in 2021. The most effective home seals begin with a professional inspection and evaluation of your property in order to identify any potential entrances and problem areas. Sealing your home can be time intensive, as doors, windows, utility lines, and any other potential gaps need to be addressed and fixed properly in order to keep bugs like scorpions out.
Not only will a home seal help keep pests out, they can also help you save on your energy bills. Residents in Phoenix know they just experienced one of the hottest summers on record in 2020, and an improperly sealed home can add to the cost to keep your home cool and comfortable. By having a professional inspection, any potential gaps where warm air may enter or cold air escape will be found and properly sealed. So not only will your Phoenix home be sealed from invasive pests in 2021, it will also be cheaper and easier to keep cool.
Getting Off to a Great Start in 2021
If you want to ensure you are doing everything to get off to a great start in 2021, make sure you are including pest control services in your plans.
The most common control treatments during Spring and Summer include:
Unexpected invasive pest problems will cost money, time, and energy to remedy, and are much more difficult to remedy rather than proactively prevent. If you have any questions about the services you need for Phoenix pest control in 2021, potential problem pests, or for a free quote, please call the experts at Bug Guardian Pest Prevention at (480) 345-2847 today!