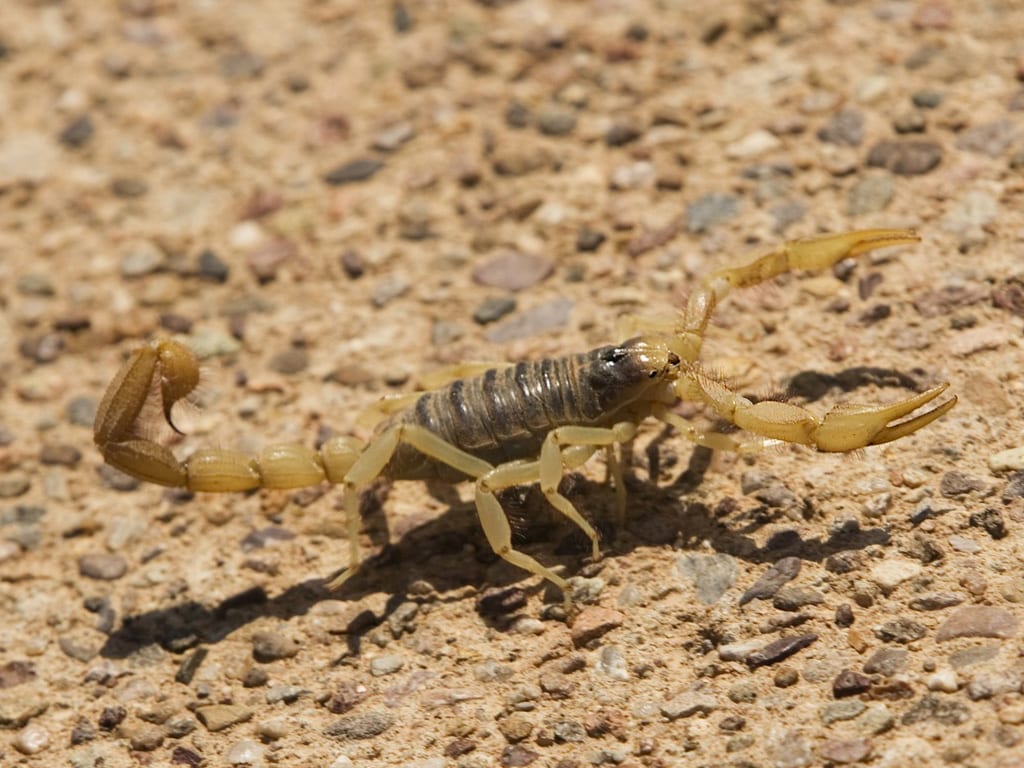 Arizona Scorpion Types
There are several different types of scorpions in Arizona that you may come across. All scorpions carry venom in their stingers, but they vary in toxicity levels. Most types of scorpions are not highly dangerous, but the type of scorpion you are most likely to meet in Arizona, is the most venomous in America.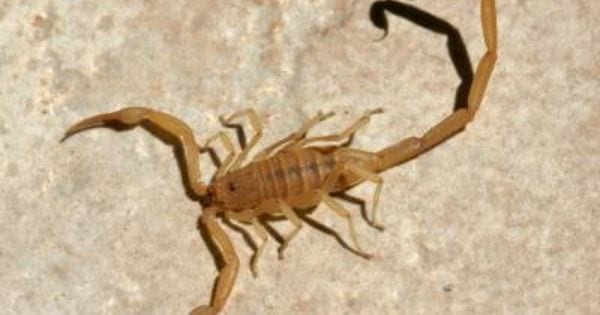 Arizona Bark Scorpion
Bark Scorpions are typically 2-3 inches in length, with pale tan or yellow bodies, horizontal stripes along the back, and slim appendages and stingers. Bark Scorpions are excellent climbers, and can be found everywhere from beneath rocks to within the bark of trees (hence their name). They uniquely will congregate in large groups when conditions for survival are right, and the most common scorpion to infest Arizona homes. The Arizona Bark Scorpion is the most venomous scorpion in North America, with very intense pain accompanied by hot burning sensation. Seek medical attention immediately if you have been stung.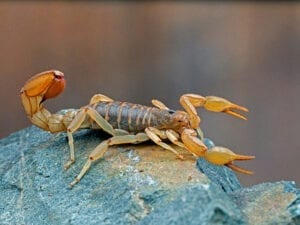 Stripe-Tailed Scorpion
Also known as the Wood Scorpion or Arizona Desert Scorpion, Stripe-Tailed Scorpions grow to about 2-3 inches, are usually tan to dark brown in color with darker stripes across its back. They have a slightly stocky build, with thick appendages and tails. They are home to Arizona and parts of New Mexico and California, and typically found along the desert floors and hillsides of the Sonoran desert. They are not very aggressive, stings are typically in self defense and not considered dangerous, but will be painful to humans like a bee sting.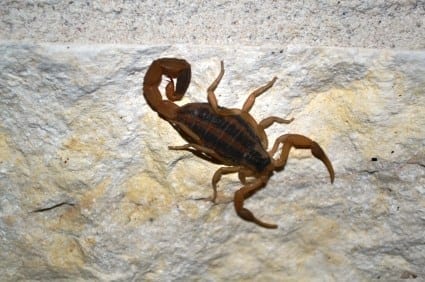 Striped Bark Scorpion
Striped Bark Scorpions are distinguished by their orange-brown color, and two broad dark or black black stripes that run vertically down its back. Striped bark scorpions are a smaller species of scorpion, measuring a total body length of 1 to 1.5 inches. These are the most widespread scorpions found in North America, however, they carry a mild venom compared to their arizonabBarksScorpion cousins, comparable to a wasp sting.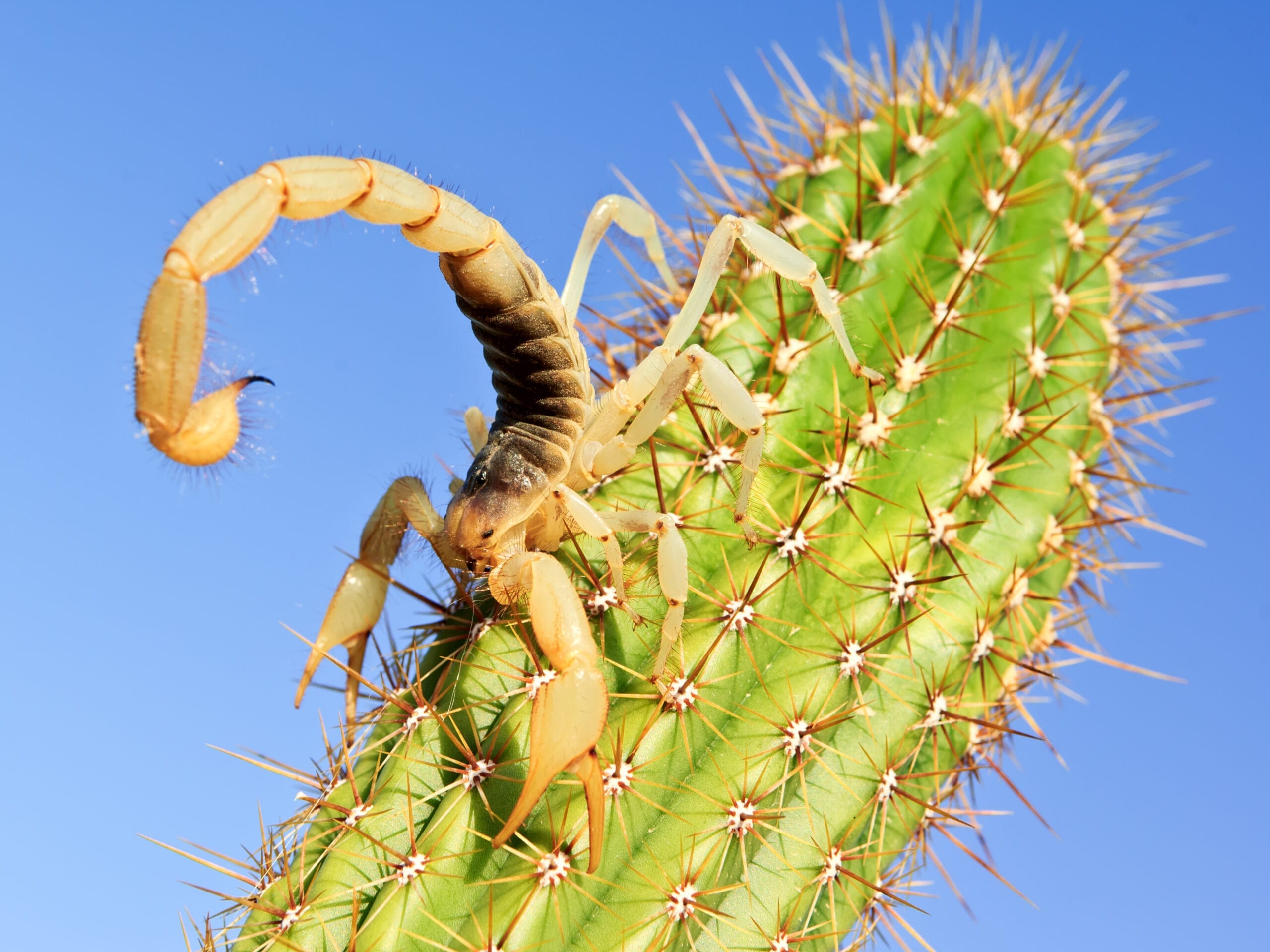 Desert Hairy Scorpion
The Desert Hairy Scorpion is the largest species of scorpion in North America, with large distinctive sensory hairs that cover its body, which are very noticeable if observed up close. They are known to grow up to about 6", with a relatively stocky build and thick appendages. They are rarely found in homes, and prefer burrows out in the open desert. They are large, but carry a relatively mild venom, on par with a bee sting. The Desert Hairy Scorpion is also known as the longest-living scorpion in North America, often living up to ten years in the wild. However, in captivity they have even been known to live up to 25 years.