Get Rid of Ticks in Anthem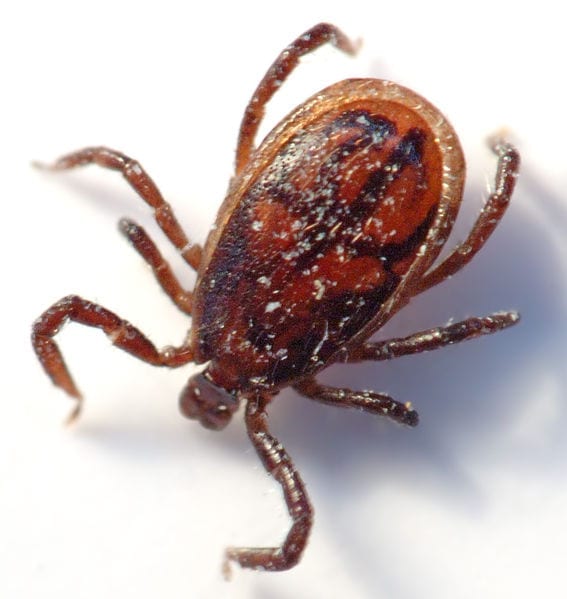 Ticks get inside homes by hitchhiking inside on pets, people or our clothing. Therefore, to protect your home in Anthem Arizona it is always a good idea to inspect pets and our children to make sure there are no ticks and to wash any clothes that may contain ticks. Ticks can become a problem if there are suitable tick hosts living in the crawl space or attic. Other animals may bring ticks inside to their nests, burrows, roosts or other living spaces. Once inside, most tick species do not survive well unless they find another host. The exception to this generalization is the brown dog tick, a species that survives and reproduces quite well inside, and soft ticks.
Removal
Tick removal should be done with great care to reduce the chance of infection. The use of forceps or tweezers is the most efficient removal technique. However, in the event that a victim is not in possession of these tools and needs to remove a tick, it is important that hands be washed prior to removal.
When removing ticks from the skin, take care not to crush the body of the specimen. This may further expose bite victims to harmful bacteria and diseases. Grip the tick as close as possible to the tip of the head. The mouthparts should also be thoroughly removed from the victim's skin.
Control & Prevention
Ticks also seek safety in hidden locations within homes. Repairing any crevices or gaps and keeping grass cut short outside may discourage infestations. The disposal of all empty bird and rodent nesting materials is also necessary, as ticks will readily infest these items. Treatment for ticks is not the same as for fleas. If you suspect a tick infestation, call Bug Guardian Pest Prevention today.